Deaf-Hearing Team Interpreting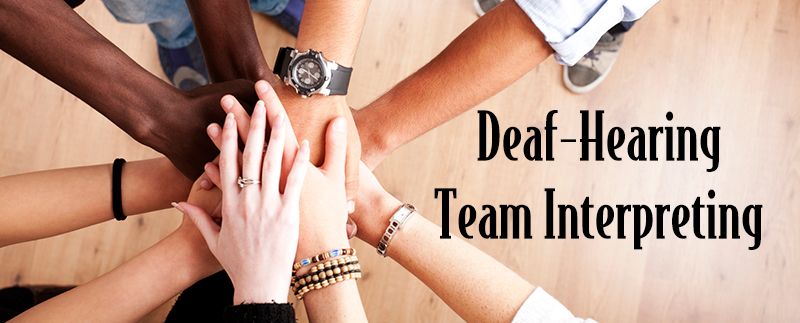 Chris Tester reveals the theoretical framework for interpreting and translation. He will discuss the interpreters' roles as well as the appropriate interaction during legal assignments. The value of Deaf-Hearing interpreting teams will be discussed and demonstrated, as well as the process of team interpreting.
Team member needs will be examined ie. negotiating the responsibilities, processing and debriefing.
Leaning Objectives:
Participants will be able to list the roles, responsibilities, and value of each individual involved in the deaf-hearing interpreting team.
Participants will be able to list the steps for a Meaning-based Interpreting Model.
Participants will be able to identify the seven factors affecting the interpreting team.
Presented by Chris Tester, CDI, SC:L
Signed