Do I Do Legal Interpreting?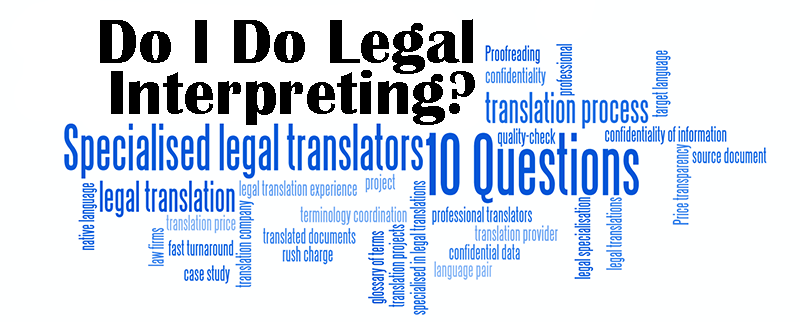 This workshop will focus within the scope of Legal interpreting. However, we will not discuss the work done inside the courtroom. Lecture will provide a guided discussion on legal areas within every day interpreting assignments and explore the relationship between a case in the court and any legally binding agreements outside of the court. There will be a review of legal terminologies and discussion in regard to the mode of interpretation for different aspects of assignments.
Participants will take part in hands on exercises to practice talking about our work with those who work in the legal arena.
Learning Objectives:
Participants will be able to identify what makes an interpreting assignment "legal."
Participants will be able to identify and describe the guidelines for legal interpreting,
Participants will be able to list the standards for Performance and Professional Responsibility for Contract Court Interpreters in the Federal Courts
Presented by Christopher Tester, CDI, SC:L
Signed