Protactile, Co-Navigating, and Working with DeafBlind Leaders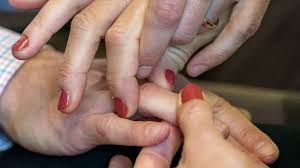 Autonomy. Co-Presence. Protactile Language. Resistance to distantist behavior. These are the pillars and building blocks of any authentic work with DeafBlind folks. Work that values and respects DeafBlind leadership and recognizes the paradigm has shifted for individuals working with DeafBlind folks since the early days of the helper model, to the role of the SSP (Support Service Provider), and now, to the integrated and evolved model of the Co-Navigator. 
There are many sighted folks who are averse to working hands-on with DeafBlind folks. Some even say "I don't do 'DeafBlind." What that statement actually conveys is distantist and oppressive. This workshop is more like a crash course in some fundamentals when working with DeafBlind leaders and an awareness of variance in communication and support modifications. The DeafBlind population is incredibly diverse and this workshop zeroes in on the Protactile-friendly or fluent population and will also discuss how to avoid and abandon distantist behaviors for true inclusion, equity, and access.
Guiding techniques and Protactile language will be introduced. Activities will include hands-on physical contact.  
Educational Objectives:
Define and provide five examples of distantist behavior. 

Define protactile language and the cultural implications of autonomy.

Practice guiding techniques for a DeafBlind individual

Explain the difference of distantism and audism. 

Explain five key cultural differences and values in the DeafBlind community

Identify five environmental modifications for DeafBlind individuals
Bio: CM Hall is a proud lifelong Oregonian and gleefully makes her home on the Oregon Coast in Newport. She has long been a community activist, committed to equity and social justice. Professionally, CM manages dual careers in both the field of interpreting grant administration and teaching. She is a nationally‐certified sign language interpreter, having earned a Bachelor's in Interpreting from Western Oregon University and a Master's in Education with an emphasis in LGBTQ and Gender Studies from Oregon State University. CM is the Co‐Director for the DeafBlind Interpreting National Training and Resource Center interpreter training grant and teaches DeafBlind Culture, Communication & Guiding as well as LGBTQ sociology courses at Western Oregon University. Among her professional accomplishments, CM co-created DiscoverInterpreting.com, to encourage those considering a career in interpreting. She also created and runs an active Facebook group of the same name. CM regularly provides training and workshops on topics related to interpreting and for several years provided ongoing professional development for sign language interpreters on Guam and Saipan. CM also successfully ran a national campaign to convince the Unicode Consortium to add the ASL "I Love You" handshape to text emoji options on smart devices. 
Voiced/Captioned