Tactile ASL: Learning the Language of the Deaf/Blind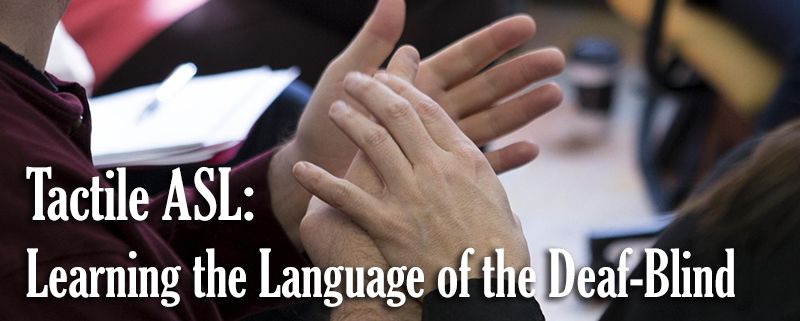 It has been estimated that as much as 90% of communication is non-verbal. Our body language and facial expressions all add meaning to our expressions. Even more so for a complex visual language like ASL. How can this visual non-manual morphemes, modulation, intonation, and spatial references be conveyed to someone with little or no vision? 
This workshop provides service providers with research-based strategies for implementing the appropriate modifications to our sign production, effectively convey implicit and explicit visual contextual information to Deaf-blind consumers tactually.
 With the proper accommodations, we will provide the Deaf-blind with equal access to content and intent of a message, increasing opportunities for successful outcomes and empowerment.
 Learning Objectives:
 As a result of attending this workshop, participants will be able to:
Identify visual contextual information that requires production modification for Deaf-blind.
Explain techniques for conveying visual content tactually.
Produce clear, semantically rich interpretations into Tactile ASL to Deafblind consumers while maintaining the spirit of the message.
Presented by Brent Tracy, B.Ed., BIC, Ed:K-12
Signed